Big Mouth used Season 5 on Netflix to subtly set up its upcoming spinoff series Human Resources.
The animated comedy, co-created by and starring Nick Kroll, arrived on Netflix recently with an impressive array of guest voice actors including Hugh Jackman, Keke Palmer and Adam Scott.
As well as the usual pre-pubescent antics of the students at Bridgeton Middle School, the script writers dropped references to the new series throughout, and there was even an appearance from one of the upcoming new characters.
What Is 'Human Resources' About?
It's been over two years since Netflix announced Big Mouth would be receiving its own spinoff series in the form of Human Resources. At the time, a small snippet was released, offering a glimpse of the world in which the new show will be set.
Netflix revealed Human Resources would be a workplace comedy set in a world of the monsters from Big Mouth.
More information was shared about the spinoff in June 2021 as it was revealed which Big Mouth characters would star in Human Resources. Two new cast members were announced too.
Saturday Night Live actress Aidy Bryant and Fresh Off the Boat star Randall Park will join the series, according to Variety. Bryant will play a lovebug while Park will play a Logic Rock named Pete. It was also revealed that Big Mouth regulars Nick Kroll, Maya Rudolph, David Thewlis, and newcomers Brandon Kyle Goodman, Keke Palmer and Pamela Adlon would also appear.
Big Mouth creators, Nick Kroll, Andrew Goldberg, Mark Levin, Jennifer Flackett, and Kelly Galuska will serve as the creators and executive producers.
'Human Resources' References in 'Big Mouth' Season 5
Season 5 of Big Mouth introduces several characters who look set to become the focus of Human Resources.
In Season 5 of Big Mouth, the lovebugs and hate worms are the new monsters in town, each of them affecting Nick, Jessi and Missy in different ways. The monsters are voiced by Goodman, Palmer and Adlon, who are reprising their role in the spinoff, Human Resources.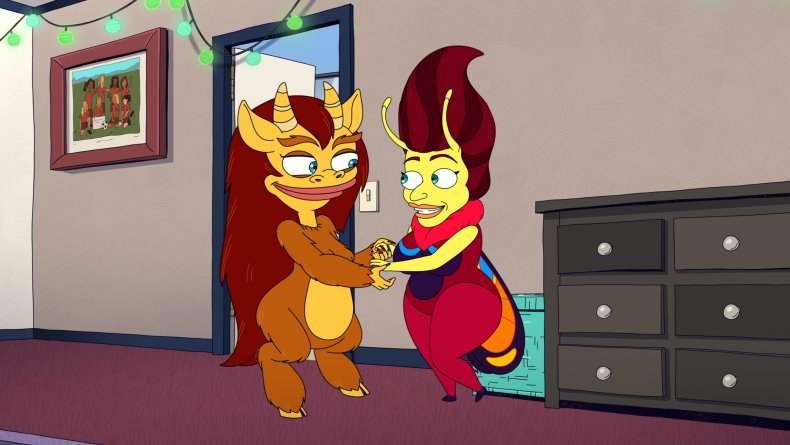 In the opening of Episode 3, "Lovebugs," we meet the creatures and see an insight into their workplace as they receive their assignments. Sitting inside cubicles are a number of unidentified monsters as well as hormone monsters who are different to the ones we've seen previously.
We briefly meet another lovebug called Emmy. She's voiced by Bryant who is known to be a regular in the new series. In the preview footage of Human Resources, we see the world from the perspective of a lovebug, who looks very similar to Bryant's character.
In the workplace we also see Big Mouth regular Maurice who interacts with the lovebugs. This implies we'll be seeing more of him in Human Resources too.
The Season 5 finale sees Nick return to the monster world, entering the Human Resources office to lodge a complaint about the monsters he's been assigned so far.
Netflix have yet to announce when Human Resources will launch.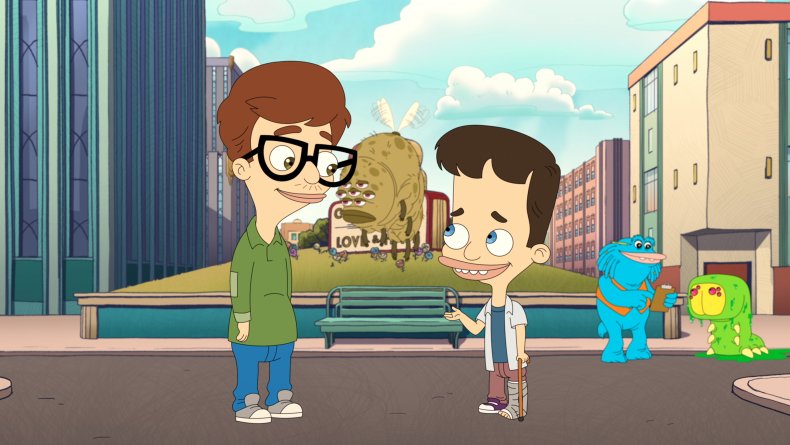 https://www.newsweek.com/how-big-mouth-spin-off-series-human-resources-netflix-1647838